How to Eat Clean and Lose Weight On a Busy Schedule | Weight Loss Made Easy for Beginners
Updated: Nov 3
Follow me on Tiktok for more Advice from your Certified Holistic Weight Loss Coach
It's understandable to feel working out and eating healthy is a 'luxury' many people can't afford these days. With social media influencers glorifying weight loss products, diets and exercises, it has led us to forget the simplicity of a healthy life. Trending diets, products, and organically-sourced fibres for your gym outfit are the real luxuries, or money & time grabbers, here.
Don't compare your life to the influencers and believe you can't live a fit and healthy life because you don't have the time and money they do.
Eating well, staying fit and being happy can be done on a busy schedule like yours. You can make it possible with discipline and gradual swaps in your choices and routine.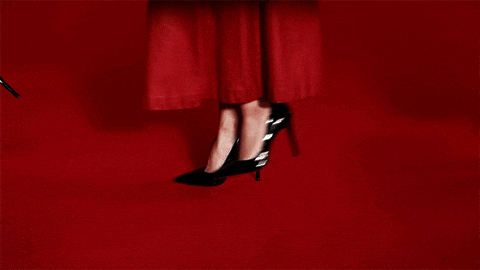 Everything you do and feel at each moment of the day is a choice. Humans love routine and repetition! Without realising it, you go about your days repeating cycles and habits which won't change unless you actively make change happen.
On that note, let's make some changes happen!
1- Document your entire daily schedule from waking up until going to bed:
Write your full-day plans with time stamps. It is an insightful exercise to see what you do, how often, suggest tasks that are repetitive or unnecessary and where you have gaps - if any are available.
It's easy to lose yourself in your responsibilities when you're a busy bee. Seeing your daily routine in front of you offers space and perspective of what takes up time in your days. List everything from making a coffee to showering, saying goodbye to your cat/kids/partner, and even time spent on social media in traffic or on lunch. Of course, you won't always act at the same time every day, do your best to time-stamp the average.
2 - Create time to grocery shop and meal prep:
Now that you have a good idea of how you spend your time each day, add slots reserved for grocery shopping and cooking deliciously nutritious meals. Once or twice a week is a minimum required, depending on how much time can be devoted.
Creating your meals in advance can reduce ordering takeout or picking up foods lacking nutritional value by having them with you at work or in your freezer, where it's easy to defrost. Pick a mealtime you know you struggle with ("not enough time to make breakfast" or "too tired to cook when I come home from work") and focus on making meals in advance for this mealtime.
A bonus tip to make this process easier: Research which groceries to add to your basket before going to the supermarket. Look up healthy recipes with simple ingredients you know will be available in your regular shops.
3 - Find time slots for movement:
If you are busy and always on the move, chances are, you are getting in more exercise than you realise! However, if you are busy, mostly sitting at a desk or in the car, find gaps in your schedule to include movement of any kind.
Some examples:
Videos on youtube showing how to stretch at your desk

10-minute easy yoga flows to start or end your day

Taking the stairs when possible

Choosing to park further away where it's possibly free/cheaper and walking to your destination

Complete 10-15 minute workout routines performed at home to increase heart rate and blood flow

Walk and move for a few minutes during work-breaks

Arrange daily walks, either alone listening to a podcast or with friends, loved ones and family members (I'm sure your dog will like this option!)
Our incredible bodies are created to enjoy movement and flexibility. While making money to survive and thrive is a priority for many of us, we should not forget to make our bodies a daily priority too. Increase your daily step count by 500 steps weekly or monthly, whichever feels comfortable, to achieve about 8,000-10,000 steps per day.
4 - Get a coach for accountability, support and empowerment:
Getting a coach is essential if you're serious about making the most of your time available while seeking to lose weight in a safe and controlled manner. A devoted weight loss coach can assist you to avoid inefficient weight loss methods that potentially waste time and money you can't afford to lose.
Your friend or coworker helping you as an accountability partner may not always give you scientifically correct advice or opinions that are unbiased. These cloudy suggestions could potentially either make or break your weight loss success!
Would you like to learn how you can lose weight and maintain your active daily life?
Do you need guidance on how to add more activity and movement to your timetable? Book your consultation call today to receive 1:1 assistance in reaching your weight loss goals.


If you found this post helpful or interesting, please give this post a ❤️.
We'd love to hear from you in the comments below ⬇️.
🌼 Please share this post with others who will benefit from it as you did 🌼
Written by: Andrea Thelen of AuthenticAndrea44
https://authenticandrea44.blogspot.com/
https://www.instagram.com/authentic_andrea44/
21st October 2022
DISCLAIMER: All blog posts are for educational and entertainment purposes only. Any advice or recommendations given in these posts does not supersede directions received by a licensed medical professional (i.e. doctor, psychiatrist, nurse, psychologist, etc), nutritionist, dietician or your personal trainer. The reader is responsible for their own health and well-being.