How to Find Your Dating Non-Negotiables | Dating with Intention & Establishing Dealbreakers
Follow me on Tiktok for more Advice from your Certified Holistic Weight Loss Coach
Have you ever made acceptions for someone in the beginning stages of dating only to have your heart broken, your time wasted and perhaps lighter in your wallet?
"I should have listened to my intuition", you said. "Next time, I'll know better!" or so you hope...
Sis, it's not the dating pool that stinks (well, maybe just a little).
The real issue is probably your standards!
If you don't know what exactly you're looking for when searching for your Prince Charming, you risk falling for his scrub, second cousin Jerry. You deserve to have the best in life, which requires knocking back guys who don't meet your standards.
Plain and simple.
Dating non-negotiables are the values and standards your potential partner must meet, which you will not compromise. These are usually based on your core values and not on shallow 'luxuries' like, "He's gotta be tall, a CEO and super wealthy."
Whitney Houston asked a wise question we should all ask of any potential partner, "How will I know if he really loves me?"
The feeling of falling in love is an evolutionary trick our bodies use to control us to continue our species by liking someone enough to make a baby with them. The chemical reaction we call love influences us to create bonds with our loved ones to secure our survival.¹
This article, along with beloved Whitney Houston's classic song, asks you not to blindly trust the warm & fuzzy feelings when choosing a potential-forever partner (whether you currently have someone or not).
A simple example of a dating non-negotiable would be you wouldn't entertain (i.e. waste your time and effort) getting to know someone if they are a smoker because you're not a smoker and don't like to smell and taste. Establishing a firm limitation, like in the example, will instantly block potential partners not suited for you - no matter how great they might be!
So how can you tune up your dating standards?
1 - Get honest about what you Will, Won't and Maybe tolerate.
No one is 100% perfect, so don't expect to find a man that will check ALL of the boxes all the time. For this reason, it is essential to find out and affirm your most important top 5 qualities. Do some soul-searching to understand your core values.
Give these three lists [dating red light (Hard NO), yellow light (Maybe's) and green lights (you're happy to tolerate his kids, him smoking, etc.)] plenty of time and patience to work through. If you take this seriously and are thorough when completing this, the more likely you are to attract partners who are serious about dating/relationships too. Like attracts like - it's a Universal Law!


2 - Look at the past to see the future.
If you're stuck or need inspiration for these lists above, look at your previous relationships and take note of the things you liked and disliked about your partner. Instead of wishing they'd have been perfect if they could'a/would'a changed, accept that what they showed you at that time was for the experience of knowing how to choose a better partner in the future.
Think of the exercise as a Build-a-Bae workshop. You get to pick and choose the best parts of your exes and add in the must-have traits currently aligned with your core values.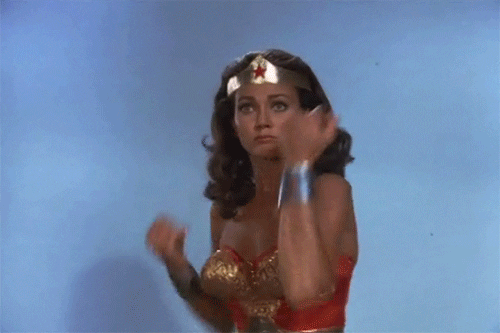 3 - Stick to your guns like bubblegum!
Once you've created your ultimate list of dating non-negotiables, stick to that plan, babe!! If you meet someone 'so perfect that it seems mythical', yet he doesn't comply with your list of Definite No's for Dating List, spare yourself the struggle and don't take that relationship any further, or end it altogether. Stop in the name of love!
(Why is it easier to say no to something we know is bad for us? Uhrg!)
Remember, if you're truthfully dating with the intention of marriage or a long-term commitment, get savvy with your time and energy. Lessen the time spent swiping right on frogs by using your list of dating non-negotiables you created.
This list is not only a time-saver while swimming in the dating pool, it also gives you a clear direction for your love life. When you obtain clarity and transparency about what you want for your life, your manifestation powers get a super boost to make it happen sooner rather than later.
Do you want help creating your list of non-negotiables for dating or friendships? How about getting clear about your weight loss journey?
Book your consultation today to receive personalized advice and guidance towards success in all areas of your life.


If you found this post useful or interesting, please give this post a ❤️.
We'd love to hear from you in the comments below ⬇️.
🌼 Please share this post with others who will benefit from it as you did 🌼
Written by: Andrea Thelen of AuthenticAndrea44
https://authenticandrea44.blogspot.com/
https://www.instagram.com/authentic_andrea44/
14th October 2022
¹ Machin, D. A. (2021, October 22). The 'biological bribery' that explains why humans fall in Love. BBC Science Focus Magazine from https://www.sciencefocus.com/the-human-body/why-do-humans-fall-in-love/
DISCLAIMER: All blog posts are for educational and entertainment purposes only. Any advice or recommendations given in these posts does not supersede directions received by a licensed medical professional (i.e. doctor, psychiatrist, nurse, psychologist, etc), nutritionist, dietician or your personal trainer. The reader is responsible for their own health and well-being.